In conjunction with the Disaster Emergency Committee (DEC) Riverside Beads and Crafts are raising money for the Ukraine Humanitarian Appeal.
Our hearts go out to the people of the Ukraine during this time of conflict and turmoil. 18 million people are projected to be affected by the war in the Ukraine with 4 million people being displaced as the conflict escalates. Imagine leaving everything behind as you flee your home and seek shelter, food and water. It is unimaginable.
How You Can Help
We can all help by raising money for the DEC charities already helping families in the Ukraine. To get started I am pleased to announce that all proceeds from Eve Marshall's Wet Felted Sunflower workshop, on Saturday the 9th of April, will be donated to the DEC.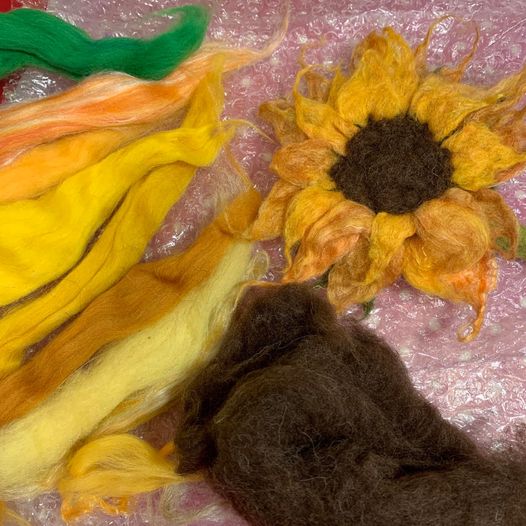 Eve will teach you how to make a beautiful wet felted sunflower within the one hour workshop. All abilities are welcome and all materials will be provided. There are two sessions; 10-11am; 11.30-12.30pm. The class costs just £5.00. Click here to book your space now.
There is going to be an amazing 'Sale To Support Ukraine' outside of our Market Deeping store on Saturday the 16th of April. We will be selling a wide selection of beading and crafting goods at discounted prices. All proceeds will be donated to the Ukraine Humanitarian Appeal, via the DEC. To find out more about the sale please go to our Facebook event page by clicking here.
There's more…
Why not purchase some of our gorgeous Enamel Yellow Sunflower Charms? These charms are perfect to coordinate with beads or use on their own in a jewellery make. They are great to use as a topper on a card or mounted in a scrapbook to complete a page. You can find them online here. We will donate 10% for every charm purchased.
Plus we have a fabulous Glass Bead and Seed Bead Collection, in Yellow and Blue, on sale now. 10% from each sale goes directly to the DEC. Yellow is the colour of hope and we hope to raise enough money to make a difference to many of those affected by the war.
If that's not enough then why not join our Beaded Angel Make and Take with Heidi.  Book your place for Saturday the 9th of April or drop in anytime on Saturday the 16th. Each session will allow you to make a beaded angel.  We will donate the proceeds from the make and takes to the DEC – Ukraine Humanitarian Appeal. All supplies and equipment will be provided.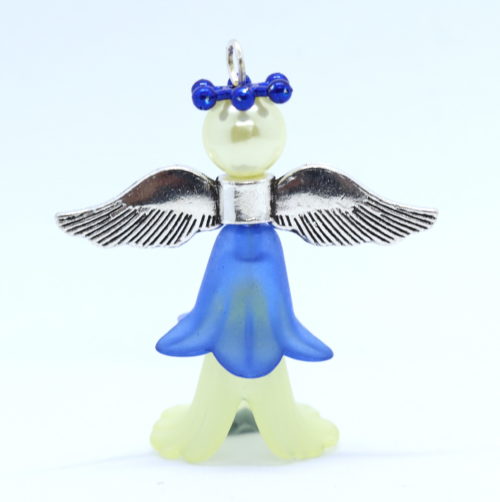 Just a little goes a long way…
Did you know that just £30 could provide essential hygiene supplies for three people, for a whole month? £50 could give blankets to a family of four and £100 could provide emergency food for two families for a month.
Each penny from you helps someone in need. Please join us if you can.
To watch Donna on The Craft Store go to Freesat 817, Freeview 85 and Sky 673, plus Roku, Amazon Firestick and Apple TV.