Learn the basics of Kumihimo braiding and beading to create stunning, stylish pieces of jewellery.
This colourful and informative beginner's guide explains how to use a circular disc and a variety of braids and beads to create 12 stunning pieces of jewellery.
Each project will teach you a different braid or technique to develop your skills as you work through the book.
Guidance on the tools and materials you need to make your own braids
12 bracelet and necklace projects, including colour and style variations for each project
Informative step-by-step photographs of the essential sequences involved in Kumihimo, plus 

colourful beading patterns.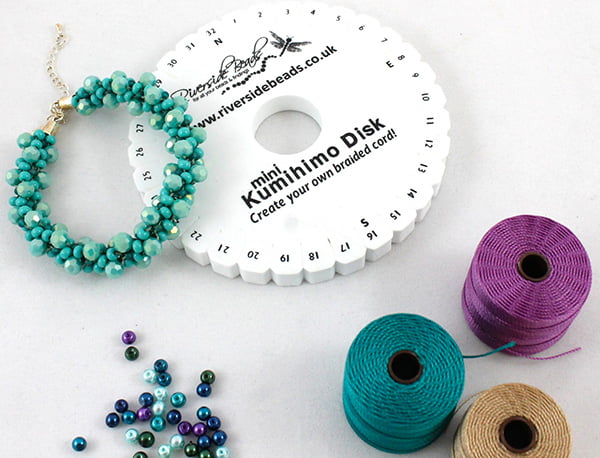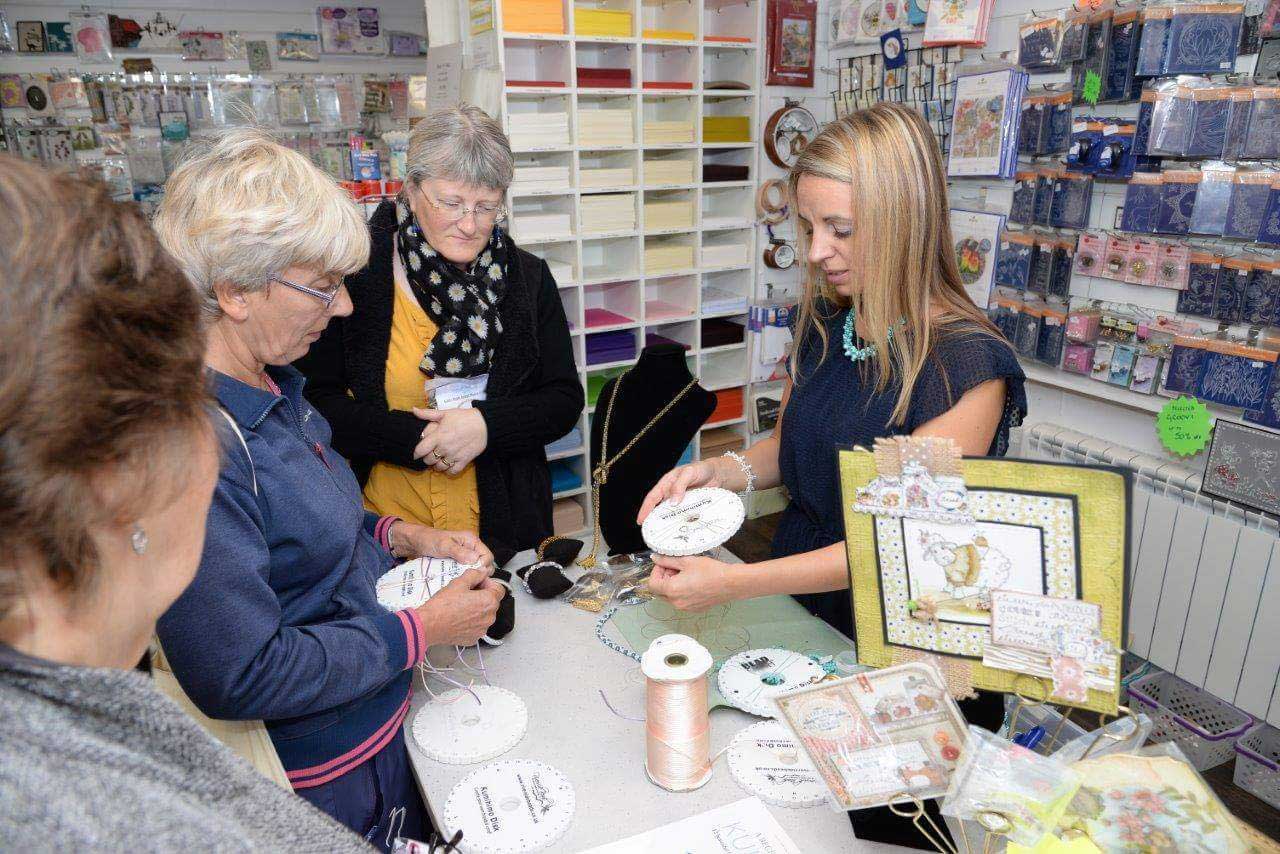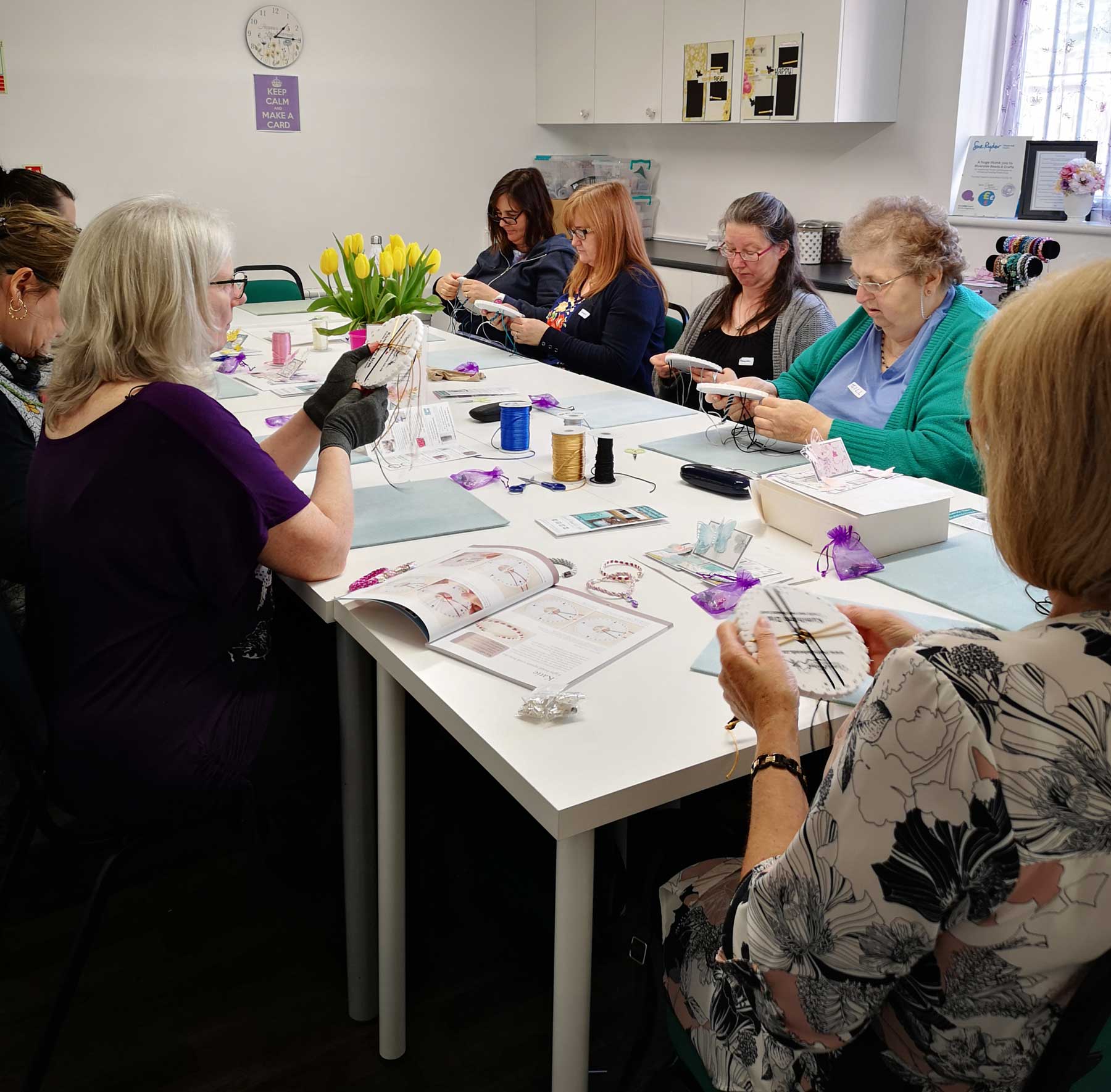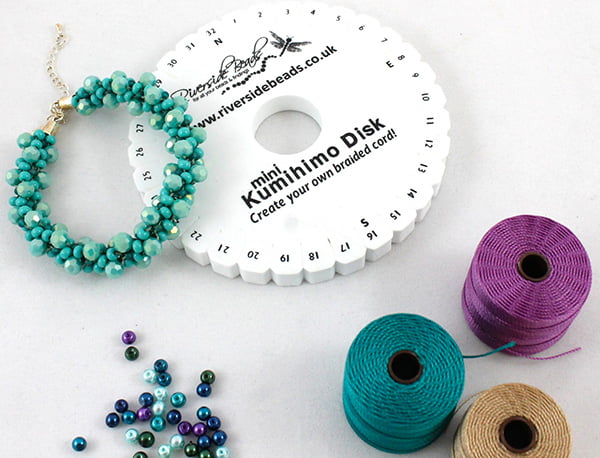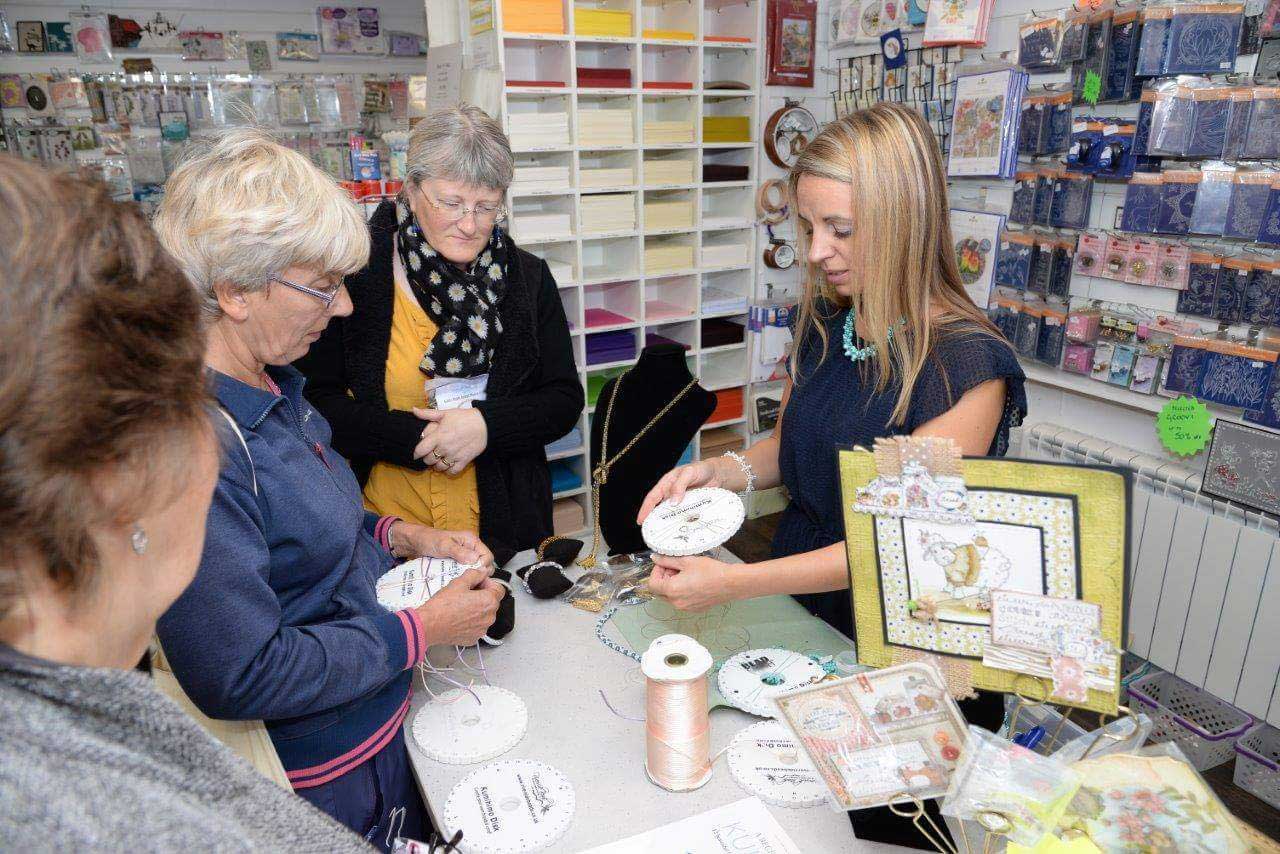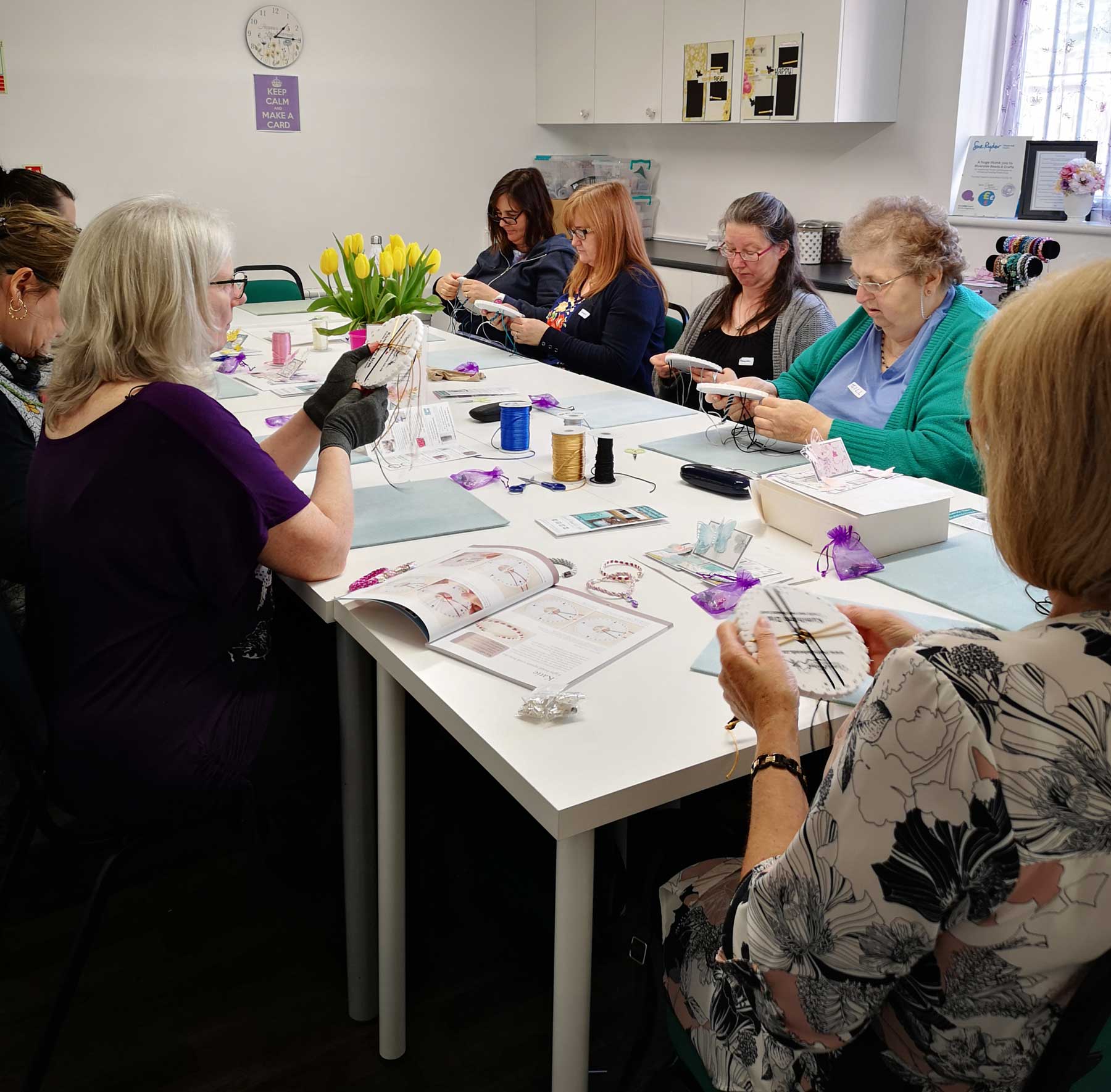 Donna includes lots of tip boxes throughout the book. All in all a great introduction to Kumihimo
I would buy this book as a beginner's reference guide or as a gift for a crafting friend.
The book is beautifully laid out and illustrated and gives you a wealth of information about the tools and materials you need.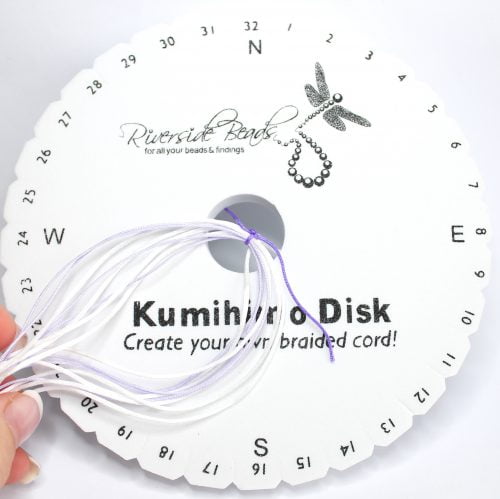 Kumihimo is a transportable craft so once you have mastered the basics of placing your braids over the disc in different formations to make a variety of patterns and motifs, you can create kumihimo jewellery wherever you go.
Getting started with the Starter Kumihimo Braided Kit makes it easy to discover the ancient art of braiding cords. This starter kit includes a disk, an assortment of satin cord and also 8 bobbins to wrap surplus cord around.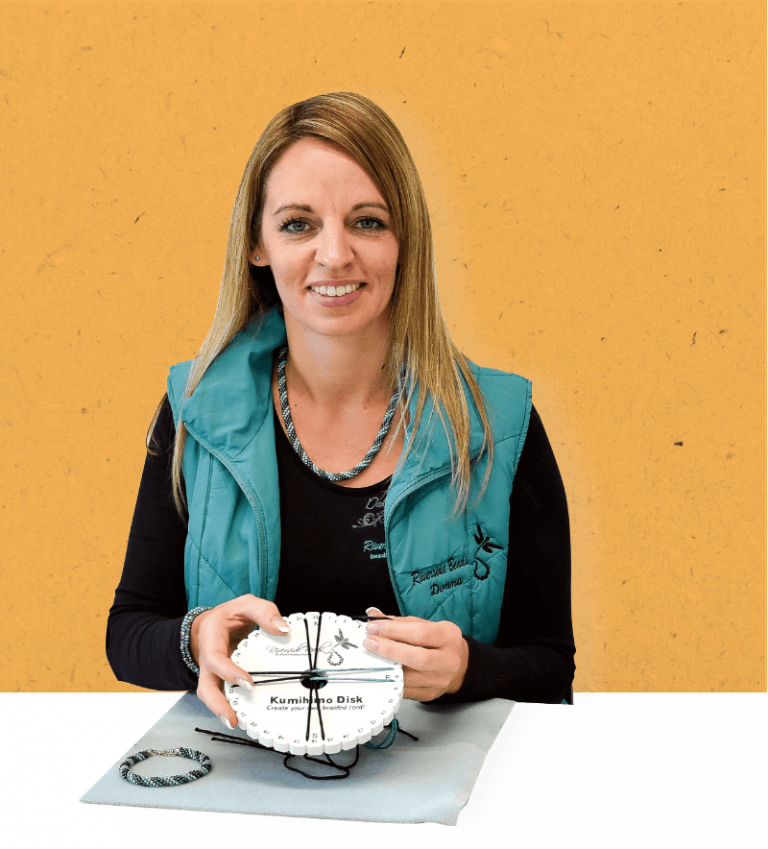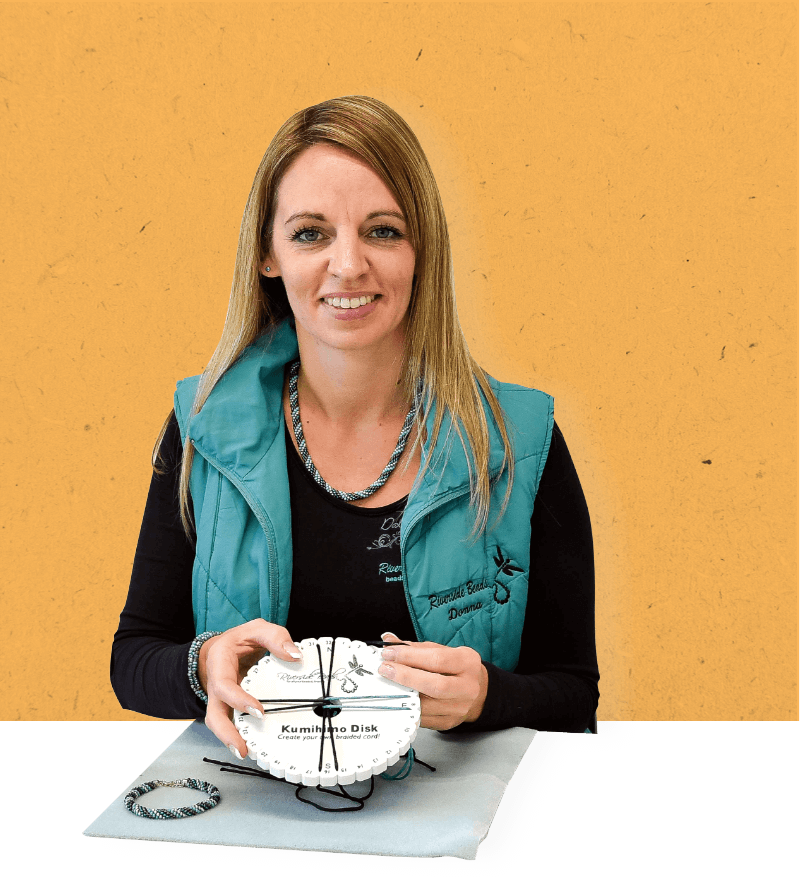 I love to share the latest designs and trends within Kumihimo with you.
And I'd love to invite you to join our growing FB community where you'll find me and the team sharing live videos and workshops to help you keep inspired and challenged with new techniques and new trends.
See you soon.